HH-B Electric Chain Hoist with Trolley
Presenting the HH-B electric chain hoist with trolley, powered by a robust motor, tailored specifically for the bustling construction industry.
Description
This brand-new equipment is a modern staple for construction hoisting tasks powered by electricity, ensuring consistent performance.
Favoring a chain as its sling type guarantees durability and strength. And for those keen on verification, we provide a comprehensive machinery test report for your peace of mind.
While the electric chain hoist might be categorized as an ordinary product, its core motor component ensures exceptional operation.
It impresses with a versatile lift speed ranging between 0.7-9.6m/min.
Additionally, weighing in at 60 kg, it's a sturdy addition to any construction setup. Consequently, contact us today and invest in it.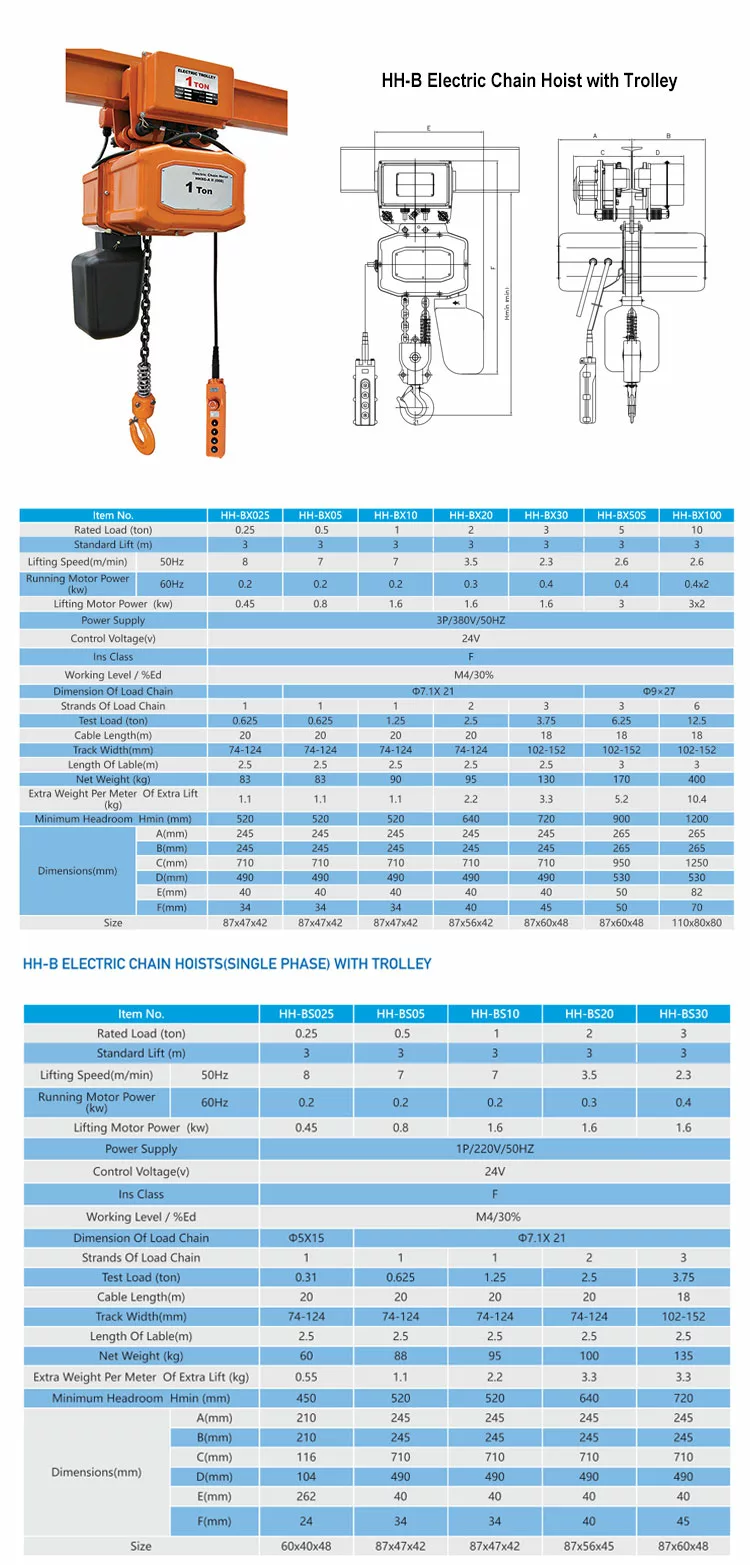 Contact Us
"*" indicates required fields