1.5″ B.S. 5500LBS Truck Lashing Belt, 1pcs Pack
Embrace unmatched power and control with the eye-catching truck lashing belt, offering a robust 5500lbs break strength for loads up to 1833lbs.
Description
Packed singularly for convenience and reliability, our 1.5″ ratchet tie down marked SKU: 35134 is a standout addition to your inventory.
Crafted for heavy-duty use, it carries an impressive 5500 lbs break strength and ensures secure lashing for loads up to 1833 lbs.
Sporting an invigorating yellow hue, this truck lashing belt conveys caution and clarity.
It extends a robust 10ft, offering a versatile solution for your cargo handling requirements.
Moreover, from our renowned ratchet strap and webbing & cargo control category, it marries function and style in an unassailable package. Overall, contact us today and invest in it.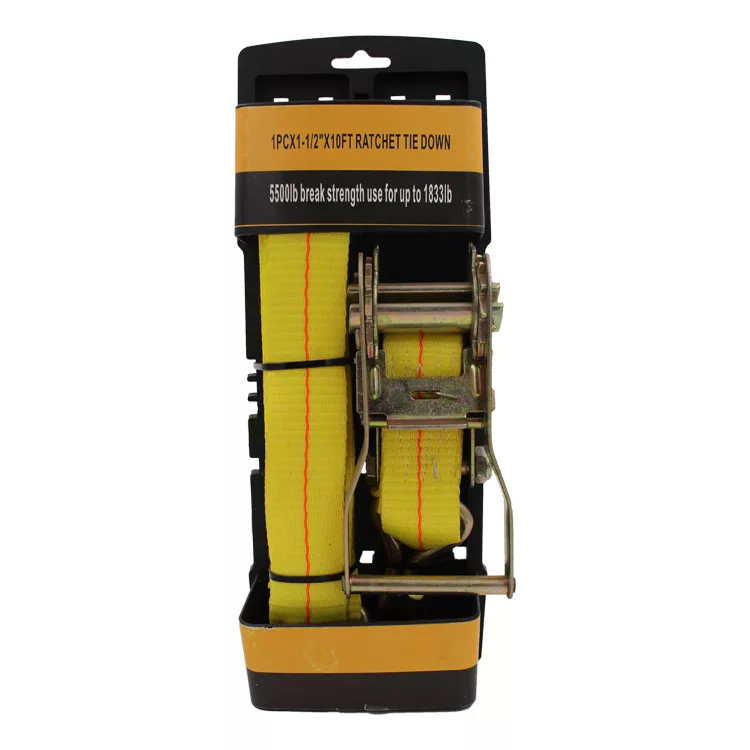 Contact Us
"*" indicates required fields