1″ B.S. 1000 LB Ratchet Strap in Blister Packing
Elevate cargo security with Grandlifting's superior 1000 lb ratchet strap in blister packing, SKU: 25102, featuring a 10ft length and coated S-hooks.
Description
Featuring a vibrant yellow color for instant identification, these 1-inch ratchet strap boasts a Break Strength (B.S.) of 1000LBS, suitable for a load limit of up to 333 lbs. And stretching to 10 feet, it offers adaptability for various load sizes.
The distinctive feature of the strap is the coated S-hooks, ensuring a reliable grip and added safety.
Furthermore, as an integral component of Grandlifting's distinguished ratchet strap and webbing & cargo control collections, it exudes resilience and assurance in every lashing, even in demanding situations.
To sum up, contact us today and order our 1000 lb ratchet strap.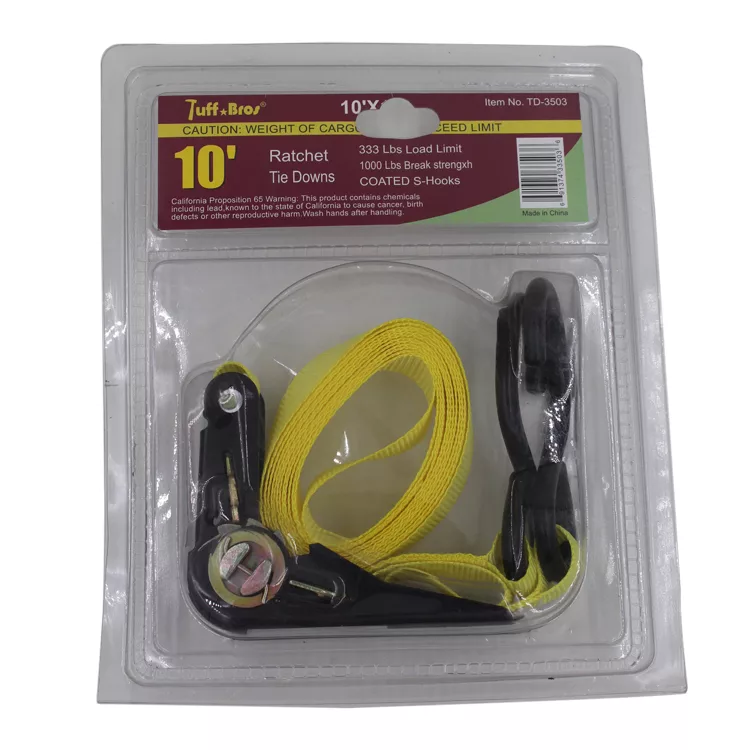 Contact Us
"*" indicates required fields