2″ 10000 LB Ratchet Strap
Step up the cargo handling with Grandlifting's dynamic 10000 lb ratchet strap, Featuring a 2″ width and extending to 27ft, guaranteeing secure load containment.
Description
Flaunting a vibrant green color for hassle-free identification, this 2-inch wide strap, SKU: 50151, is engineered for power with a Break Strength (B.S.) of an incredible 10000LBS, and safe to use for loads up to 3333lbs.
Extending to a generous 27 feet, it offers unparalleled versatility for a variety of load sizes.
Additionally, the 10000 lb ratchet strap, a pivotal part of Grandlifting's ratchet strap and webbing & cargo control lineup, embodies resilience and reliability, ensuring your cargo is secured in the most challenging conditions.
In short, contact us today and invest in it.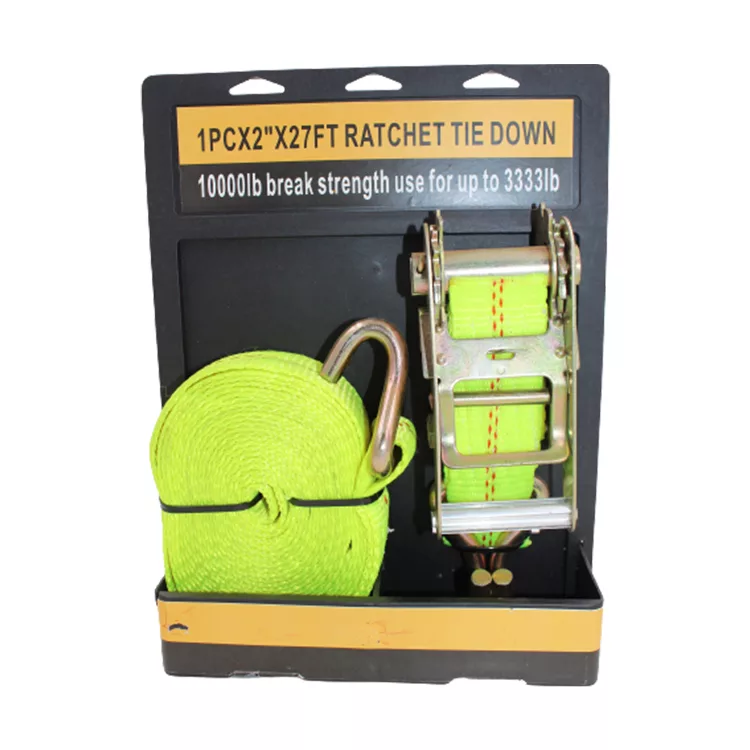 Contact Us
"*" indicates required fields