2″ 10 FT Ratchet Tie Down with Tow Hooks, B.S. 4000LBS
Unleash a new era of cargo control with our 10 ft ratchet tie down, featuring a striking green hue and a 4000lbs break strength for loads up to 1333lbs.
Description
Engineered for resilience, this 2″ lashing strap confidently boasts a 4000 lbs break strength, ensuring your loads up to 1333 lbs are secure.
Its vibrant green color enhances visibility and communicates safety and harmony.
Measuring a versatile 10 ft, the strap comes with reliable tow hooks catering to diverse cargo needs.
Additionally, recognized in our esteemed ratchet strap and webbing & cargo control category, it bears the unique identifier SKU: 50125.
Thus, equip your operations with our 10 ft ratchet tie down, a harmonious blend of strength and safety.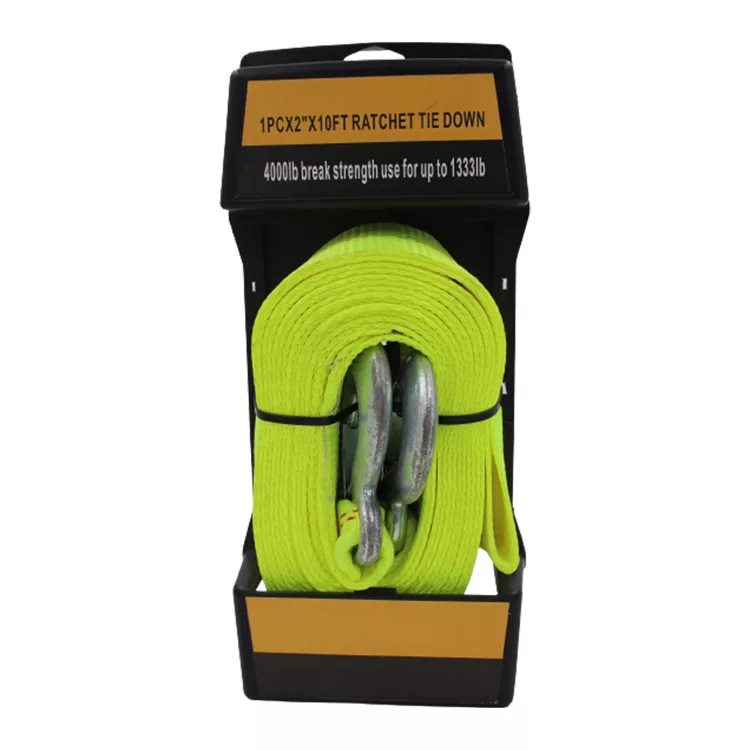 Contact Us
"*" indicates required fields