2T Polyester Webbing Sling
Dive into the pinnacle of lifting with the green polyester webbing sling, adhering to global benchmarks, crafted for resilience and tailored to meet your exacting standards.
Description
Meeting the revered BS 3481 pt.2 1983F:S 7:1, DIN-EN 149-1, and the European machinery directive standards, our polyester webbing sling is engineered for excellence.
Its unique color coding and striping provide a straightforward WLL (working load limit) identification, ensuring safe operations.
Woven meticulously from 100% high-tenacity continuous filament polyester fiber, it promises unmatched resilience.
Besides, its numbering system assures you of traceability, and each sling comes labeled, certifying adherence to industry norms and offering guidance on safety protocols.
Showcased in an elegant green shade, you have the liberty to choose from an array of styles, from simplex to duplex, with sizes spanning up to 300mm in width.
Options of flat or becket eyes, reinforced or not, are available, and for businesses wanting an added touch, logo printing on labels is provided on demand. Hence, contact us today and add this sling to your inventory.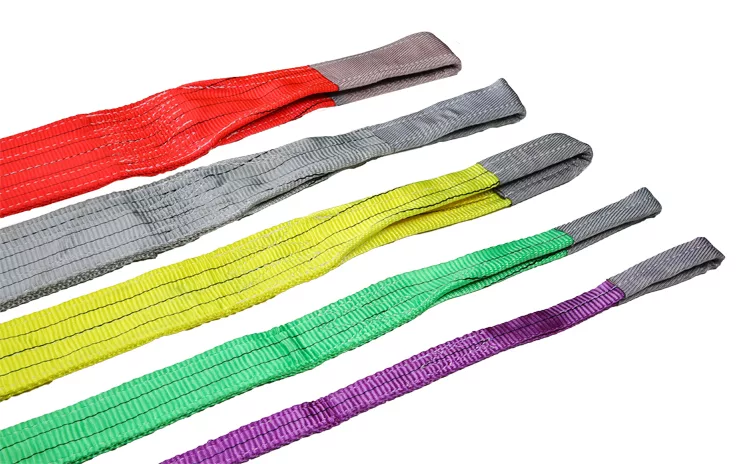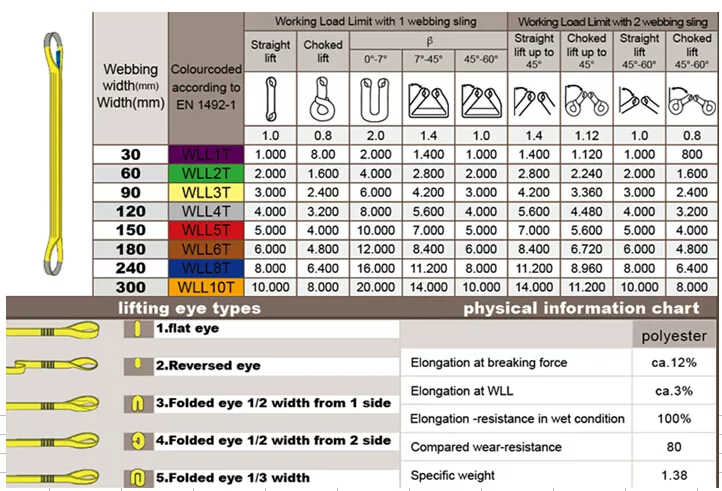 Contact Us
"*" indicates required fields