4 Ton Webbing Sling
$1.00
Presenting our robust 4 ton webbing sling, built for resilience, perfected for user ease, and customizable to echo your brand.
Description
Designed for repeated use, this sling aligns seamlessly with the stringent guidelines of BS 3481 pt.2 1983F:S 7:1, DIN-EN 149-1, and the European machinery directive.
For an enhanced experience, it features an intuitive color-coded and striped system, facilitating effortless WLL (working load limit) determination.
And employing 100% high tenacity polyester fiber in its make, its resilience is unparalleled.
Each piece is given a unique identifier, ensuring traceability, and is accompanied by certification detailing optimal safety and upkeep practices.
Whether your preference leans towards simplex, duplex, or twin sling designs, or you require widths reaching 300mm, it has you covered.
Furthermore, you are able to customize with either flat or becket eye finishes and decide on the necessity of reinforcement. And we offer logo imprinting on the label.
In short, contact us today and order the 4 ton webbing sling.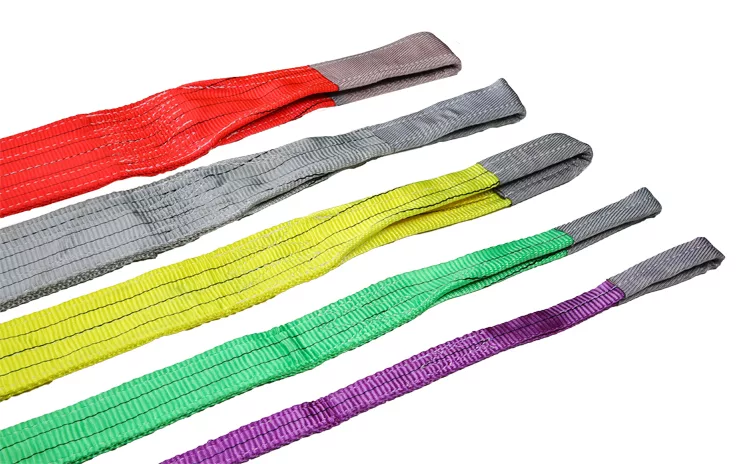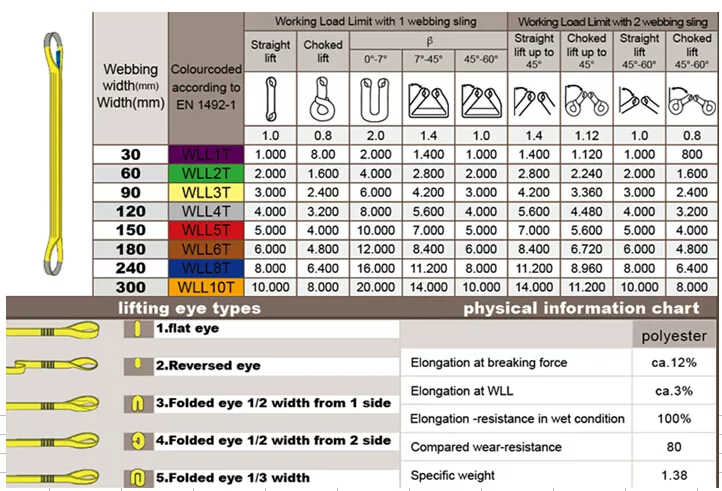 Contact Us
"*" indicates required fields