Polyester Endless Sling
Step up lifting project with our white polyester endless sling, lightweight, versatile, and tailored for safety, meeting global standards.
Description
Not only is this polyester endless sling economical, but it's adept at shifting force points, making it versatile for varied lifting needs.
Whether you're after a single or multi-layered design, it is crafted mainly from polyester and offers unmatched strength.
Besides, safety isn't compromised, with a safety factor ranging from 5:1 to 8:1. It proudly aligns with EN1492-1 European standards, JB/8521.1-2007 industrial norms, and also adheres to ASME B30.9-2006 and CE/GS safety standards.
Available in a pristine white, the sling boasts lightweight handling. The safety features include protection against both hand injuries and cargo surface damage.
Its adaptability ensures excellent grip, especially when coated with PU. You can experience even load distribution, UV resistance, and heat resilience to 120°C.
Moreover, its moisture-resistant nature shields it against frost damage. Overall, contact us today and invest in our sling.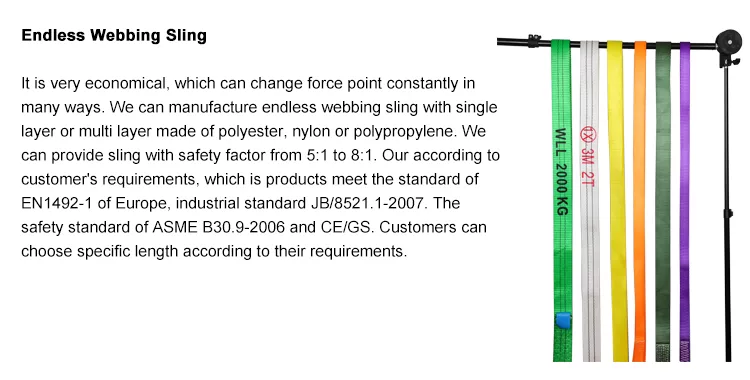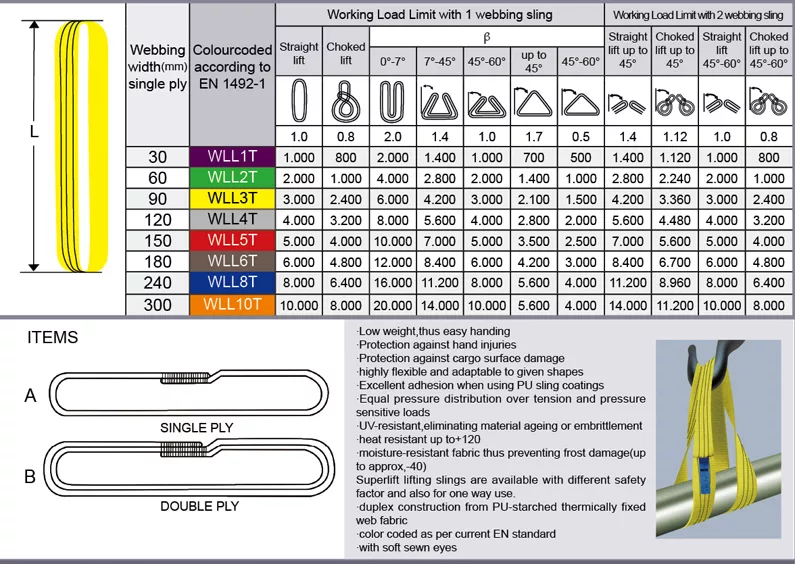 Contact Us
"*" indicates required fields