1T Synthetic Webbing Sling
Unearth unmatched resilience with this synthetic webbing sling, compliant with top standards, crafted from elite polyester, and customizable to your business needs.
Description
Complying with the meticulous standards set by BS 3481 pt.2 1983F:S 7:1, DIN-EN 149-1, and the European machinery directive, the sling stands out in performance.
Designed with distinct color coding and stripes, the working load limit (WLL) is unmistakably identified. And crafted from a robust 100% high-tenacity polyester fiber, longevity is guaranteed.
Every sling is numbered uniquely, ensuring full traceability, and is accompanied by a label detailing its certification and guidelines for safe use and maintenance.
Sporting a regal purple hue, it comes in various configurations like simplex, duplex, and quadruplex ply, with lengths extending up to 300mm in width. You can choose between flat or becket eyes and decide on reinforcement as per your needs.
Additionally, for businesses keen on branding, we happily print your logo on the sling label upon request. Thus, contact us today and order our synthetic webbing sling.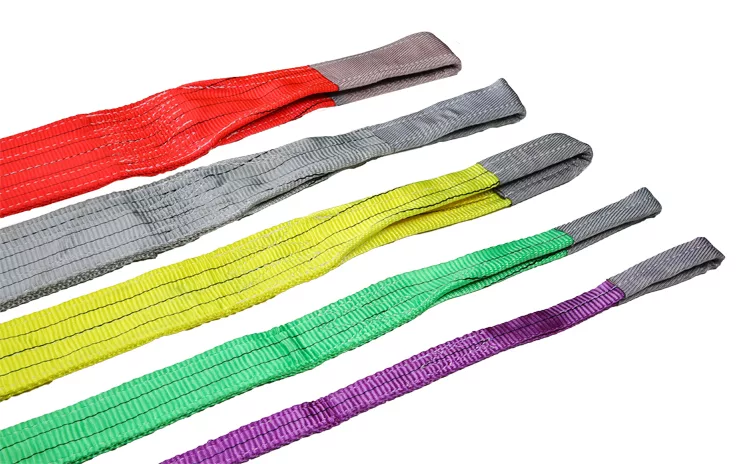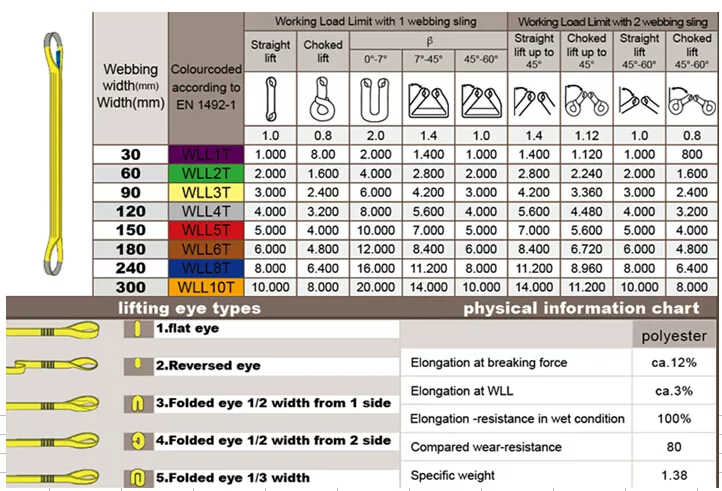 Contact Us
"*" indicates required fields