Plate Lifting Clamp ZHHC-LA Type
Dive into a world of impeccable lifting with Grandlifting's ZHHC-LA type plate lifting clamp, adorned in a captivating mix of yellow and blue.
Description
Made of durable metal, the ZHHC-LA type plate lifting clamp assures lasting performance with every lift. Designed meticulously around the INCH measurement system, it aligns effortlessly with American operational benchmarks.
Meet our range tailored for diverse lifting needs, the ZHHC-LA-2T champions a capacity of 2000kg, with a test load reaching 4000kg, suitable for jaws opening up to 0-50mm.
ZHHC-LA-3T effortlessly accommodates 3000kg, safety-tested up to 6000kg, and caters to a 5-60mm jaw span.
Our ZHHC-LA-4.5T flexes its strength with a 4500kg capacity, rigorously tested to 9000kg, fitting 10-80mm jaws. In addition, the powerful ZHHC-LA-6T stands tall with a 6000kg limit, tested to a robust 12000kg, and perfect for 10-100mm jaws.
In conclusion, contact us today and add this product to your inventory.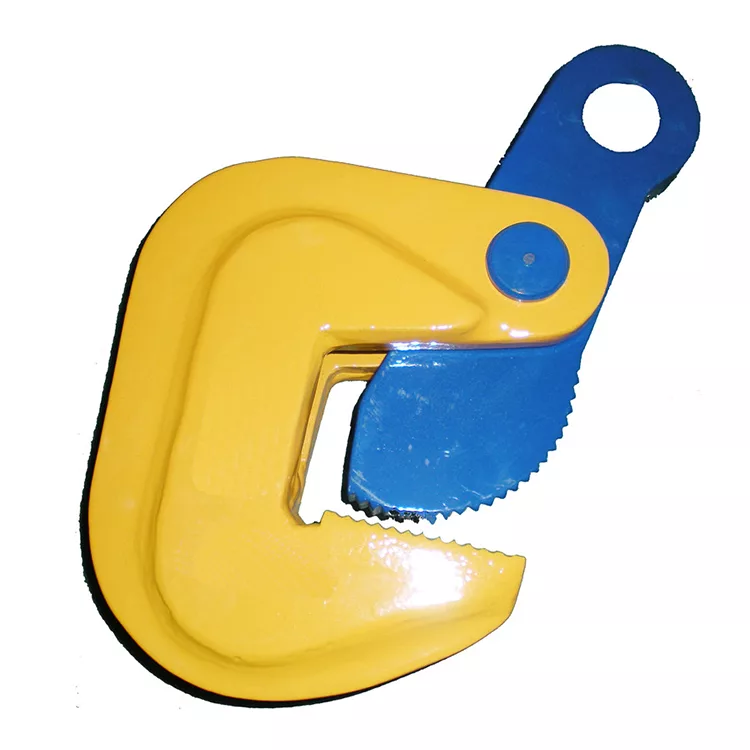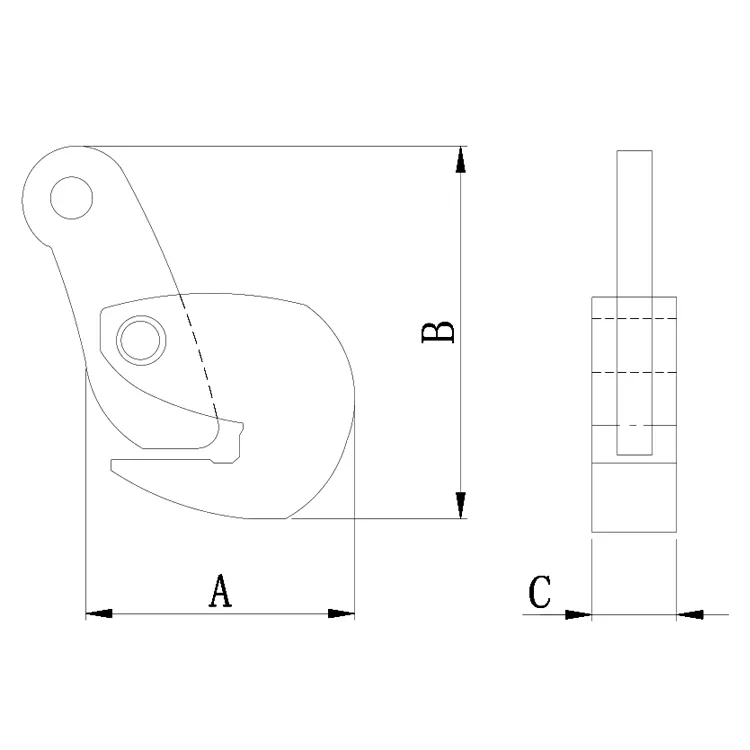 Item No.
Capacity (kg)
Test load (kg)
Jaw open (mm)
Size (mm)
A
B
C

ZHHC-LA-2T

2000

4000

0-50

135

174

60

ZHHC-LA-3T

3000

6000

5-60

162

243

70

ZHHC-LA-4.5T

4500

9000

10-80

190

310

80

ZHHC-LA-6T

6000

12000

10-100

225

370

90
Contact Us
"*" indicates required fields