9X19+IWRC Elevator Wire Rope
Discover Grandlifting's unparalleled 9X19+IWRC elevator wire rope in carbon steel 72A with a bright oiled finish, perfect for elevators and fencing.
Description
Crafted specifically for elevators, this wire rope construction of 9×19+ IWRC ensures optimal load-bearing capacity.
The ordinary right-hand lay design ensures ease of installation and compatibility. And with a luminous bright oiled finish, it stands out in quality and appearance.
Made from the robust carbon steel 72A, the elevator wire rope is available in diameters ranging from 2-60mm, boasting impressive nominal T/S values from 1470 to 1870 N/mm2.
Conforming to the AiSi standard, it finds versatility in fencing applications and is tailor-made for cold-heading steel usage.
Additionally, our cutting processing service ensures it meets your exact specifications. To sum up, contact us today and add our wire rope to your inventory.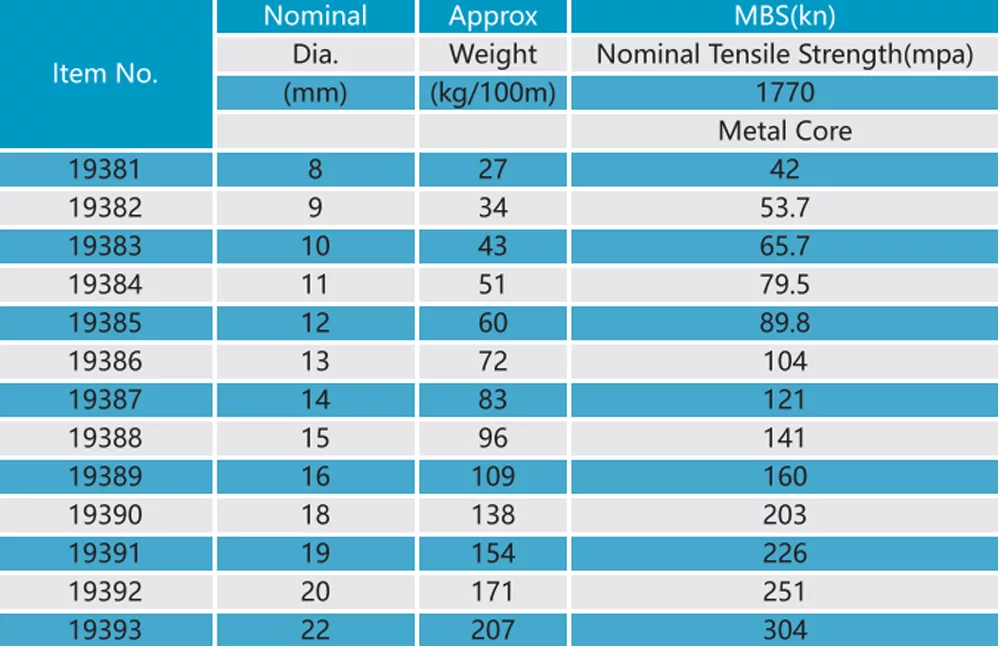 Contact Us
"*" indicates required fields