Wire Rope Lifting Loop
Elevate lifting tasks with Grandlifting's wire rope lifting loop, designed for performance and color-coded for easy load identification.
Description
Our creation promises a reliable and cost-effective solution for lifting applications. Crafted with top-tier galvanized wire rope and securely united by a carbon steel sleeve, it offers more longevity and higher load capacities than those with an aluminum sleeve.
And for effortless load capacity identification, we've color-coded the wire rope.
Position anchors to protrude a maximum of 1/2 or 1/3 of the loop's length, ensuring compatibility with standard lifting hooks.
You should ensure your lifting hooks possess a smooth curve radius, double the wire rope's diameter, and remember that there are no sharp edges.
Additionally, although our pre-galvanized wires fight against corrosion, be wary; corrosion can affect load capacities.
Consequently, contact us today and add this wire rope lifting loop to your inventory.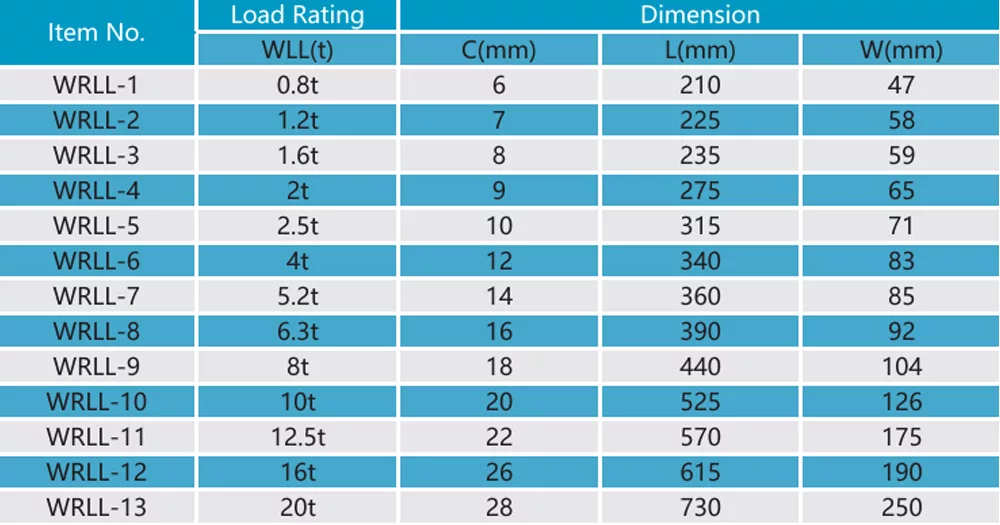 Additional information
| | |
| --- | --- |
| pa_steel-grade | 157 |
| pa_diametermm | 158 |
| pa_n-mm2-nominal-t-s | 159 |
| pa_packaging | 160 |
| pa_product-name | 192 |
| pa_standard | 162 |
| pa_special-use | 181 |
| pa_processing-service | 165 |
| pa_delivery-time | 167 |
Contact Us
"*" indicates required fields